Taxis from Hell!
I've written an ebook and audiobook in my Travel Psychologist Travel Tales Series on the best of my own collected personal travel stories of my extensive life of travel. I'm so proud of this ebook. Why not have a looksee or a listenhear?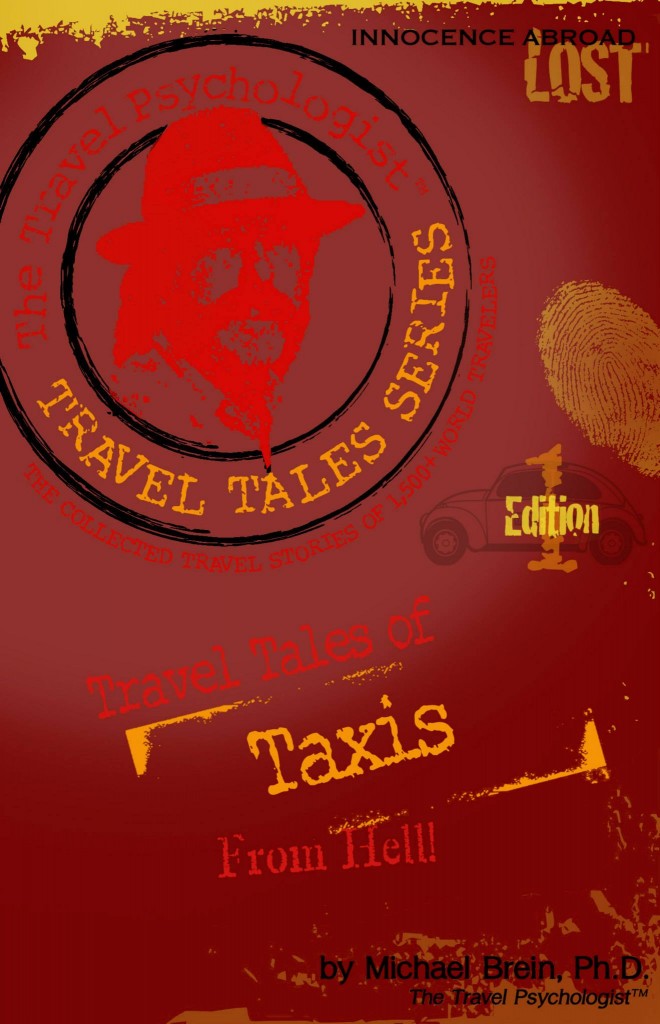 An Excerpt from
Travel Tales of Michael Brein: My Best 100
When it comes to taxicabs, negotiate! negotiate! negotiate!