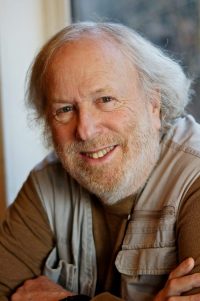 Michael Brein, aka The Travel Psychologist, is an author, lecturer, travel storyteller, adventurer, and publisher of travel books and guides. He regularly appears in newspapers, magazines, blogs, and radio programs on the psychology of travel.
Michael is the first to coin the term 'travel psychology.' As such, through his doctoral studies, work and life experiences, and world travel, he has become the world's first and perhaps only travel psychologist.
His travel guide series shows travelers how to sightsee the top 50 visitor attractions in the world's most popular cities easily and cheaply by public transportation.
Through his monthly magazine, Travel Tales Monthly, and The Travel Psychologist Travel Tales Series, Michael Brein regularly publishes the best travel tales of just about 1,750 world travelers and adventurers that he has interviewed during the last four decades of his own travels to more than 125 countries.
"You wouldn't believe the incredible stories people have told me about their travels," says Michael when he talks about the nearly 10,000 travel tales he has amassed over the years in this way.
Stories run the gamut of the good, the wonderful, and the magical, as well as, indeed, the bad, the horrible, and the truly horrific!
You'll find Michael Brein's collection of travel tales to be mesmerizing and riveting, because he has done something that no one else has done before: as The Travel Psychologist Michael retells the travel stories with a particular, unique psychological bent–there is a lot of travel psychology behind everyone's sharing of their experiences.
With deftness and persistence, Michael hones in on and ferrets out the usually, heretofore, unexplored and untold true psychological netherworld that lurks just below the surface of most people's travel experiences, bringing them into full transparent view.
To learn more please visit www.michaelbrein.com
or http://www.facebook.com/michael.brein
Michael Brein resides on Bainbridge Island, WA. You may email Michael at michaelbrein@gmail.com.
"Thanks to Michael Brein … to be the pioneer of this field …" 
–Shawn K. 07.18.2013
Chet Nickerson, Webmaster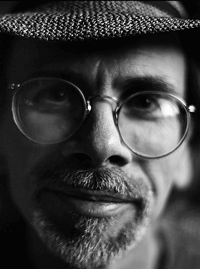 Whether basic webpage design, SEO, or all you want to know about WordPress websites or blogs, Chet is always well on the case with clients, doing whatever is necessary to create great pages with flair and gusto.
Chet can be found in Ashland, Oregon being all that he can be with his ChetNick Web Works.  And when he's not messing with the web, he's doing his own creative writing as well. Contact him for all things WordPress and web at http://ChetNick.com
Ted Keller, Illustrator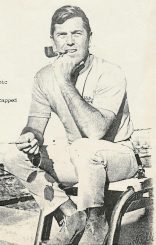 Ted Keller's artistic mediums range from sculpture, ceramics, mosaics, watercolor, and poster design. Ted also produced sports awards and has had an art and diving history with the International Swimming Hall of fame in Fort Lauderdale.
Ted's travels and experience, coupled with his flair for the creative and unique, has landed him the dubious distinctive title of 'Illustrator' of Michael Brein's eBook series of travel tales of which this eBook is a part. Ted's sketches also appear throughout this website and blog. I came to know Ted in Ashland, Oregon.