You have reached the landing home page of
www.michaelbrein.com and
The Travel Psychologist Blog.
To learn more about

Michael Brein
click on ABOUT in the navigation bar above.
For Michael Brein's

travel books and guides

,
click on the ESTORE link above.
To read some

cool travel tales

excerpted
from various of Michael Brein's books
click on  the TRAVEL STORIES link above.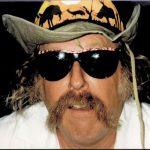 The Emergence of The Travel Psychologist
". . . Yet, how can something apparently so important, so crucial, with such an impact on our lives have been for so long so short-shrifted, with there being so little understanding of it?" –Michael Brein
In those Horrid, Hallowed Halls of Academia
Oh What Tangled Webs We Weave . . .
When a Young Impassioned Graduate Student Gets Entangled
Have you ever heard of the psychology of travel? Michael Brein first coined the term in 1965 during his graduate studies and is now known as The Travel Psychologist — perhaps one of the very few in the world today!
(He almost got thrown out of graduate school on his very first day, when during his introduction to the faculty, he said that he was attending the University of Hawaii to study the psychology of travel— a subject matter, which, apparently, no one there had ever heard of before!)
"How dare he propose such a  thing?" these perverted priests of the psychological paradigm of the time must have attributed to this maybe somewhat naive, deluded, and misguided young mis-creant standing right there before them, who could even dare suggest such a misnomer of social science in those hallowed halls of psych-academia!
But Michael stood his ground and subsequently completed his Ph.D. degree in social psychology, designing his own doctoral curriculum around such subjects as intercultural communication; the psychology of personal space; culture shock; the adjustment of the sojourner, and so on. As part of his studies he even worked a brief stint as a psychologist for the University of Hawaii's Peace Corps training program.
Emergence of Something New!
Let Michael in this website and blog give you his particular psychological spin on all things travel! And get ready for his forthcoming ebook series all about the psychology of travel as reveal-ed through the incredible travel stories that some 1,750 world travelers and adventurers have shared with him over four decades of his own world travels to more than 125 countries.
Amazing survival tips for maximizing the good, better, and best about travel, as well as for minimizing the bad, horrible and truly worst about travel will soon emerge right here throughout these web pages!
Psychology Bubbling Up
There's a real rich netherworld of psychological insights and pay dirt hovering just below the surface of awareness surrounding our travel-lives, which not surprisingly constitute such a major important chunk of our existence.
Yet, how can something apparently so important, so crucial, with such an impact on our lives have been for so long so short-shrifted, with there being so little understanding of it?
Michael's Mission:
These are the pages to change all of that. This is MY mission: to put the passion of psychology back into travel!
"Thanks to Michael Brein . . . to be
the pioneer of this field"
—Shawn K., Psychologist, 07.18.2013
"Dr. Michael Brein, the world's preeminent expert
on travel psychology . . ."
—Cam H., Journalist, 11.16.2017
Interested in Any of Michael Brein's Travel Books and Guides?
A state-of-the art (Qbend) eStore has been created and is now accessible on this site. Simply click the  ESTORE tab right here or select it in the menu line at the top of this site.
Please feel free to contact Michael at 206.618.7618 or michaelbrein@gmail.com about any of his travel books and guides, if you have any questions.
🙂